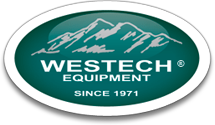 The Pump and Tank
Equipment Company ®
1-800-433-8831
Hours: 7:30 AM - 4:30 PM MST
Is your order time-sensitive? Send us an email or call us to see which suppliers are experiencing material shortages or delayed shipping times.
Return Policy

Returns:
No goods may be returned without the Seller's written permission. If such authorization is given, unless otherwise stated in the authorization, transportation charges must be prepaid by the Buyer. All goods authorized for return are subject to the Seller's inspection and acceptance, and must be returned in the factory packaging, in new/unused condition. Merchandise may only be returned within 30 days of purchase and must be accompanied by the invoice number and/or a copy of the sales receipt. All goods, services or products that are non-stocking, special order, cut or fabricated to a specific size or length are not returnable. All stocking items will be subject to a 25% restocking charge. No returns allowed on Goods under $100. It is understood that no goods can be returned for credit without adhering to the above conditions.

Refunds are given in the form of store credit.