About Us

Quality Customer Service & Support:
At Westech our employees are our greatest asset. We guarantee to service what we sell and have a service department available to our customers 24/7, 365 days a year. Whether your needs are design, construction, installation or service, Westech has the specialist to help you. We are licensed general contractors, petroleum handlers, & environmentalists. We are bondable and provide pollution and explosion insurance for the hazardous work that we do. When you work with Westech you have peace of mind.
Company Focus:
The primary focus of Westech Equipment Company is to provide equipment and service to the petroleum and chemical handling industries. Westech Equipment is involved in sales, service, installation and design for service stations, aviation fuel farms, car washes, lubrication systems, bulk plants and filtering systems. Westech Equipment is a licensed general contractor in Utah, Nevada, Wyoming and Idaho.
Visit www.westechfuel.com to learn more about our company and the services that we offer.
When the Salt Lake City-based company opened its doors in 1971 as F.W. Jones and Associates, the business manufactured a novel line of self-serve consoles that would introduce electronic controls to dispensers. But over the past 40 years, Westech has evolved from a niche builder of dispenser electronics to a complete distributor of petroleum equipment.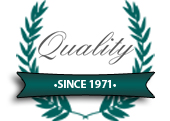 Company History:
Westech Equipment was founded as F.W. Jones and Associates in 1971 to build electronic dispenser consoles. The company later expanded to a full equipment distributor and assumed the name Westech Equipment Company.
"We soon found that our company had more needs than just the controls," said Fred W. Jones, founder and president of Westech. "From there, we became involved in distributing more products -- from dispensers to tanks and equipment -- and eventually grew into the Westech of today, a full fledged equipment distributor."
Today, Westech wholesales and distributes throughout the intermountain west. According to Jones, Westech "runs the gamut, from installing underground tanks to servicing the finished product after it has been installed." A member of the Continental 10-Group, the company maintains a general contractor license in the states of Wyoming, Utah, Nevada and Idaho, and has an architect and engineer on staff.
Memberships & Trade Associations: